Welcome
---
Voice Studio International provides training and workshops based on the work of internationally renowned voice teacher Nadine George.
The Nadine George Voice Work® gives practitioners the opportunity to understand the connection between the voice and the body, improving confidence, physical awareness and a greater understanding and control of the breath. The work uniquely uses sung sound directly linked to the body and to work with text.
We work with people from many different backgrounds, from theatre, the arts in the health sector, business, social action, television and many more. We have accredited teachers working all over Europe and continue to grow our alumni to expand the reach and development of this unique practice.
Nadine George
---
Nadine George, founder of Voice Studio International, trained as an actress at the Central School of Speech and Drama in 1962, studying under renowned voice director Cicely Berry.
She went on to work closely with fellow actor Roy Hart, researching work on the human voice and in 1975 was a founder member of the Roy Hart Theatre in Malerargues, France.
Video Credit – Royal Conservatoire of Scotland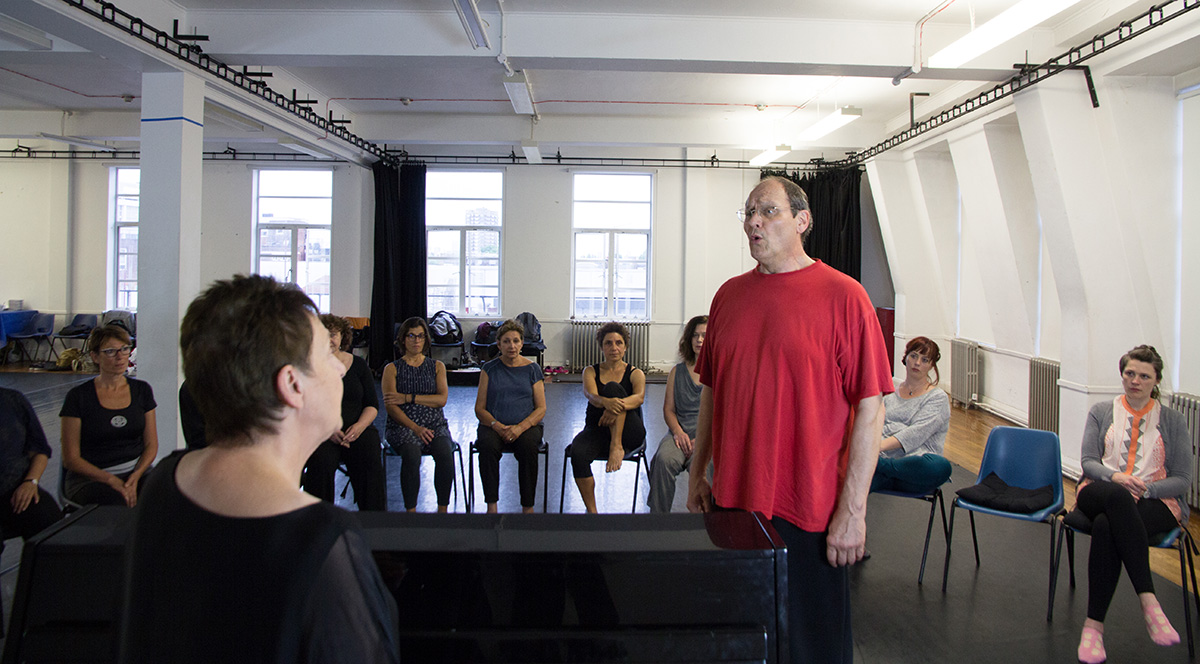 Workshops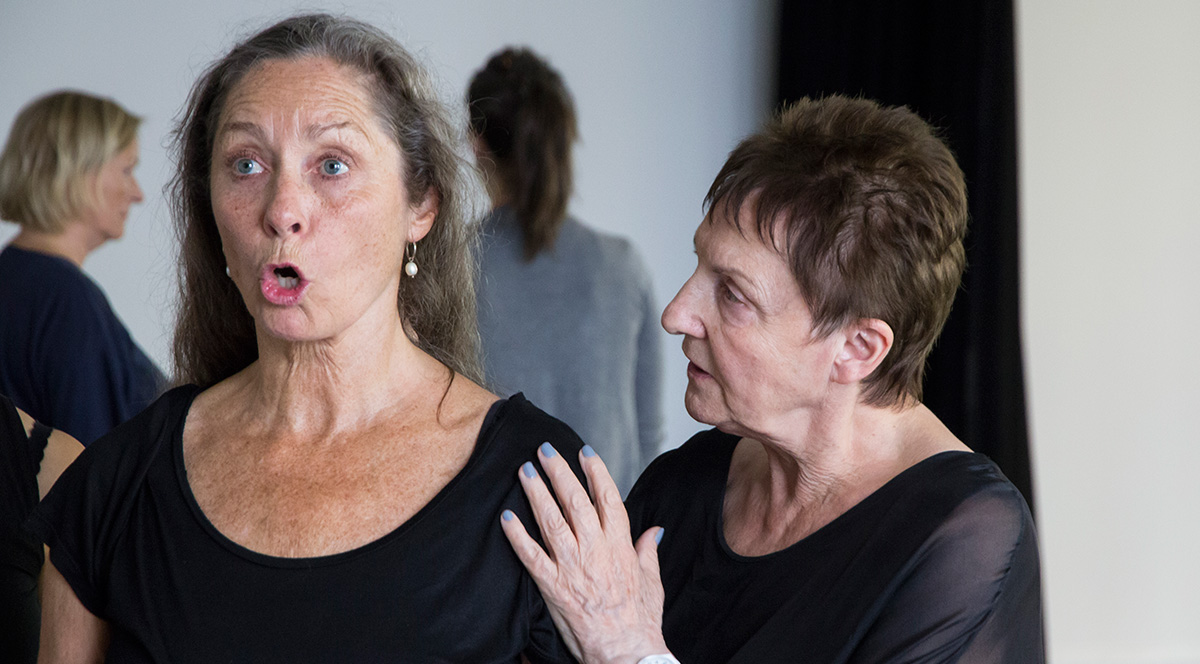 Teachers
News
vsiadmin
Through his experience of NGVW and his own applied methods Laurent explores the power of vocal work in the coaching context.
Download full thesis HERE
vsiadmin
'I've written before about the stirring voice work of Nadine George. My introduction to the work last year has turned out not to be an isolated encounter but the beginning of an exploration that I suspect I might pursue for some time. Most recently, I joined a two-day workshop in Glasgow with a group of people with varying levels of experience in the method – from decades to none.'
To download this fascinating piece in full  click HERE