Welcome
---
Voice Studio International provides training and workshops based on the work of internationally renowned voice teacher Nadine George.
The Nadine George Voice Work® gives practitioners the opportunity to understand the connection between the voice and the body, improving confidence, physical awareness and a greater understanding and control of the breath. The work uniquely uses sung sound directly linked to the body and to work with text.
We work with people from many different backgrounds, from theatre, the arts in the health sector, business, social action, television and many more. We have accredited teachers working all over Europe and continue to grow our alumni to expand the reach and development of this unique practice.
April 2020
A message from Nadine…
In this difficult time the world finds itself in our love and thoughts are with you all. VSI continues its work through these challenges with you all in mind. Remember our breath work together, stay open and look after each other. We will be together again in our work, but in the meantime, take care and stay safe.
With love,  Nadine
Nadine George
---
Nadine George, founder of Voice Studio International, trained as an actress at the Central School of Speech and Drama in 1962, studying under renowned voice director Cicely Berry.
She went on to work closely with fellow actor Roy Hart, researching work on the human voice and in 1975 was a founder member of the Roy Hart Theatre in Malerargues, France.
Video Credit – Royal Conservatoire of Scotland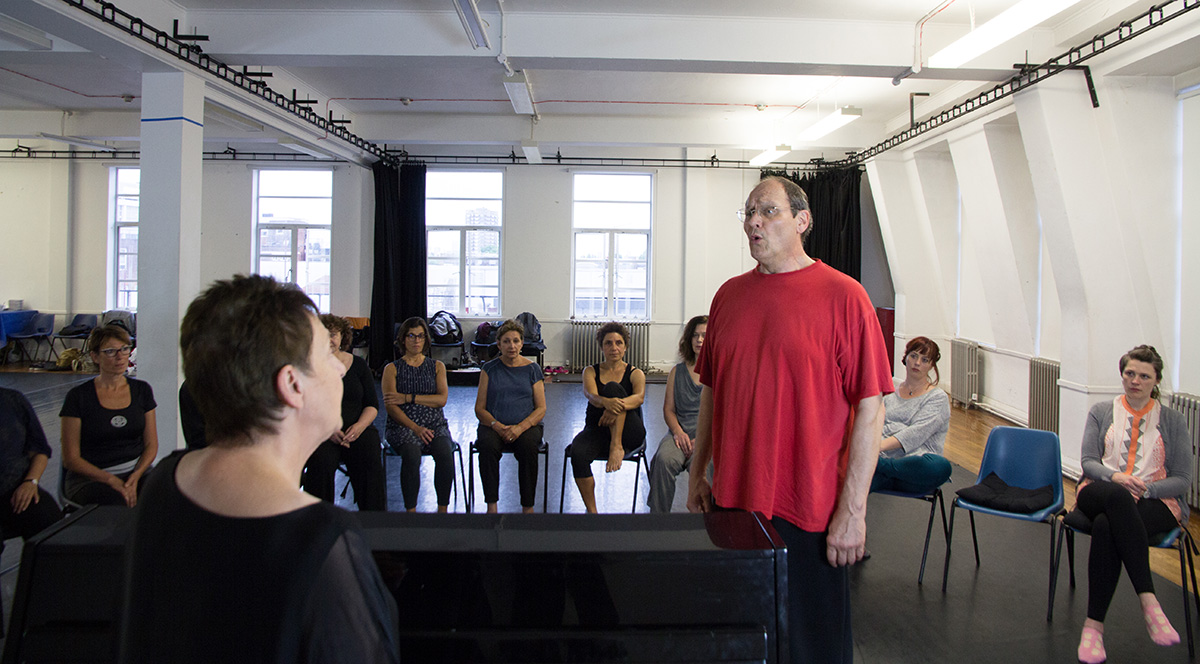 Workshops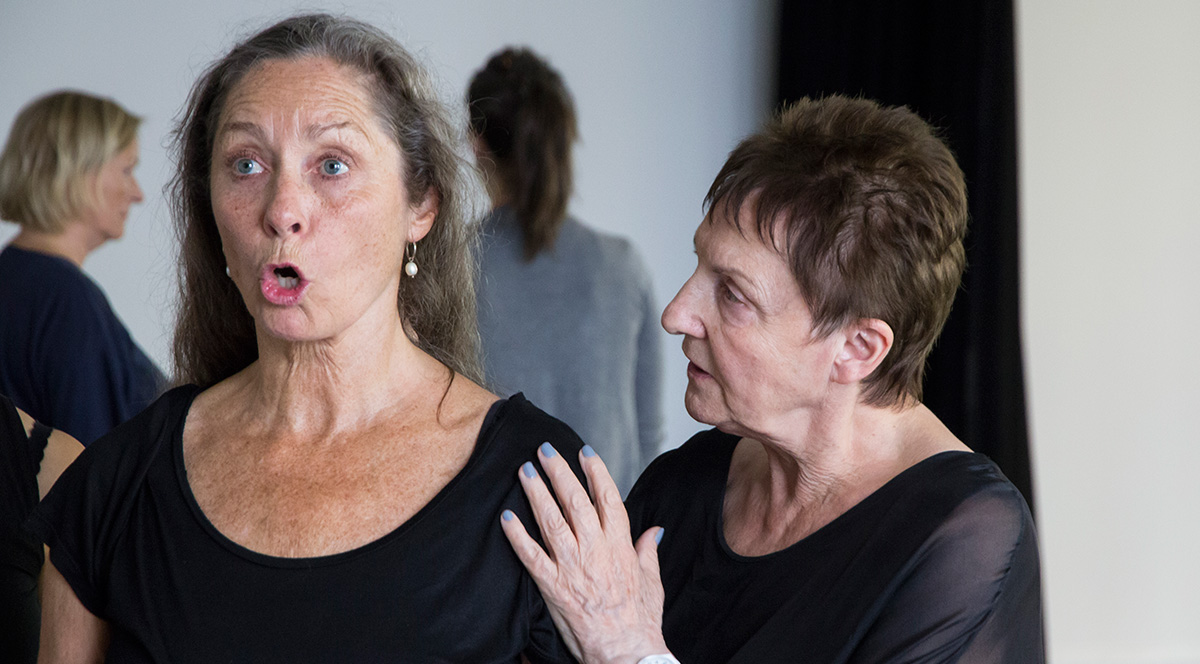 Teachers
News
vsiadmin
We are thrilled to confirm that our 2020 in person programme has moved online!
 Following our hugely successful online one to one summer sessions, we are delighted to be offering space to reconnect to your practice and yourselves during these restrictive times. This online programme also offers direct access for those wishing to experience and explore the work for the first time. 
 At this time of a respiratory pandemic we believe the importance of the breath and voice connection that the Nadine George Voice Work offers is paramount. While we are working hard to create the safest artistic spaces we can once we are allowed to gather in person, there are many advantages to working online where you can experience the work at a time and place to suit you.  
Please visit our workshops page for full details and session times.
vsiadmin
It is with great sadness that we have had to postpone our summer workshop programme in light of the current situation with the COVID 19 pandemic.We are developing opportunities to work online with Nadine and our accredited teachers so please do get in touch via our contact page if you would like to be contacted about this when the times comes. 
As soon as we are able to we will be back up and running with our face to face workshops but in the meantime stay safe and keep breathing!